Army
The Microsoft Home Use Program (HUP) enables Army Soldiers, Civilians, and Contractors the option to purchase Microsoft Office 2019 for $14.99. Personnel may also purchase Project Professional 2019 (Windows only) and Visio Professional 2019 (Windows only) for $14.99 each
PLEASE READ information directly below before clicking microsofthup link.
Office 2019 is NOT compatible with Windows 8.1 (and older), or Mac OS 10.11.x (or older).
Your computer MUST have Windows 10 or Mac OS (10.12.x) (or newer) to install Office 2019.
INFORMATION
A program code is required and is only authorized for Army personnel.
Go to: https://chess.army.mil/Content/Page/RES_GEPP
Scroll down to the section titled: "Microsoft." Copy the Program code, and have it ready when going to the microsofthup link below:
https://www.microsofthup.com/hupus/home.aspx
Select United States [if not already entered], in the "Your work email" field enter your full DoD Enterprise Email address [@mail.mil] and click the Submit > (button)
Paste / enter the program code you copied from the CHESS website into the "Enter your organization's program code" box and click the Submit > (button)
Active hyperlinks are not allowed in emails that come from an email address another @mail.mil, your email will look something like this:

Carefully highlight the web address in the greenish box (starting with https:// and ending with id=regmailUS), copy it, then paste it into a new tab in your web browser.

The rest of the process should be self-explanatory
Windows Users
Microsoft Office Professional Plus 2019 is only compatible with Windows 10 and will cost $14.99 (plus tax in some states). This version includes: Word, Excel, PowerPoint, OneNote, Outlook, Access, and Publisher. This is a single user license [Read under the section titled: Products, Licenses & Options] that can only be installed on ONE (1) Windows computer (you are only authorized to purchase one copy through this special promotion). If you need more than one (1) copy (or have more than one computer), consider Office 365 from one of the links below. Office 365 will allow installation on up to Five (5) computers (including Macs). Personnel may also purchase Project Professional 2019 and Visio Professional 2019 for $14.99 each
Mac Users
Microsoft Office Home & Business 2019 for Mac is only compatible with Mac OS Sierra (10.12.x) and newer versions of Mac OS, and will cost $14.99 (plus tax in some states). This version includes: Word, Excel, PowerPoint, OneNote, and Outlook.
Microsoft Quick Start Guide for Office
Free Microsoft Office online training from Microsoft here
.
.
Marine
Corps
Navy
Navy & Marine Corps Home Use Program Information
Options for personnel who do not qualify for the Home Use Programs above:
.
Purchase Office 365 Home Premium (Annual subscription)
.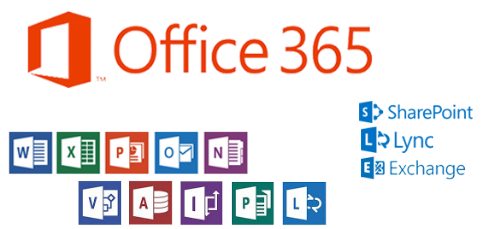 Office 365 is
NOT compatible
with Windows Vista or older versions of Windows. It is also not compatible with Mac OS X 10.9.x and older.
You MUST HAVE Windows 10, 8.1, 8, 7, Mac OS Mojave (10.14), Mac OS High Sierra (10.13.x), Mac OS Sierra (10.12.x), OS X El Capitan (10.11.x), or OS X Yosemite (10.10.x).
..
Office 365 University for $79.99 is available to full- and part-time enrolled students, faculty, and staff of qualified, accredited higher education institutions [with a valid .edu email address]. Alumni of these institutions are not eligible.
Qualified, accredited higher education institutions include Universities, Polytechnic schools, and Institutes of Technology, as well as other tertiary-level institutions, such as colleges and vocational schools that award academic degrees or professional certifications. Restrictions vary by country. Find out if your eligible.
This version of Office 365 is a 4 year subscription - (not just a 1 year like above) The PC version includes: Word, Excel, PowerPoint, OneNote, Outlook, Publisher, Access. The Mac version includes: Word, Excel, PowerPoint, OneNote and Outlook. Both versions include: 1 TB (Terabyte) of OneDrive cloud storage, plus 60 Skype minutes of calling per month to mobile phones and landlines. Compatible only with Windows 7 and newer PCs, or Mac OS X 10.10 and newer Mac computers.
If you want or need Windows 10, look here for links
Microsoft Military Deals
Various hardware and software discounts
https://www.microsoftstore.com/store/msusa/en_US/mil/
.