If you are a Mac user, go to this page to ask your question (Please do NOT use the form below for Mac questions UNLESS you are having problems with Windows using: Parallels, VMware, VirtualBox, or Bootcamp)
Please complete all form fields and input the correct information into the form below. My intent is to reply to you with the correct ideas for you to fix the problem(s) you are having. I may steer you in the wrong direction if you provide incorrect information. When you leave boxes blank, I have to reply asking you the same questions that were ignored, this reduces my time to help other people.
A majority of the questions I receive can be corrected by you trying these ideas first:

1: Most DoD website access problems can be fixed by following these adjustments to your Internet Explorer (or Google Chrome) web browser.

1a: Cannot send email in Windows 10 using Internet Explorer since Microsoft patch Tuesday around 14 March 2017.

.

2: All Army Knowledge Online (AKO) users who have a CAC should now be migrated to DISA's Enterprise Email (DEE) and will no longer be able to access their AKO email with username and password. DEE is only accessible via CAC, so, please look at this page for information you will need to access your email.

3: If you have a "GEMALTO TOP DL GX4 144" or "GEMALTO DLGX4-A 144" CAC, are using Windows 7 or 8, you "should" be able to use your CAC without installing ActivClient. If you have an "Oberthur ID One 128 v5.5 Dual" or "G&D FIPS 201 SCE 3.2" CAC, are using Windows 7 or 8, you "might" be able to use your CAC without installing ActivClient.

4: If you have the "Oberthur ID One 128 v5.5 Dual" CAC and it does not work with your Windows [7 or below] computer you need to install ActivClient 6.2.0.50, AND then update it.

5. Windows 7 (64 bit) users who have the IO Gear GSR-202 CAC reader [and are having problems with the reader not staying in device manager after the computer is restarted] should Install the driver from IOGear then restart the computer to fix the problem. This has worked for some people, others are still having the problem. To update the driver manually, follow this guidance. The only other solution for it not working is to return it and purchase a different reader.

6. If you have an SCR-331 USB CAC reader, and have NOT updated the firmware, go here for instructions.

7. Windows 7 users who have Internet Explorer 11 installed need to follow guidance on the Windows 7 support page for tweaking IE 11. To use DTS on Windows 7 with IE 11, look here for instructions

8. Windows 8 users click here for information on how to use your CAC on your computer. NOTICE: Window 8.1 / Internet Explorer 11 users will have to add their OWA server [or any other websites that are not working] to their "Compatibility View Settings" by following slide 19 in this guide. You may then have to reinstall the S/MIME control. Cure provide by Tuan To use DTS on Windows 8.1, look here for instructions

9. People who have updated from Windows 8 to 8.1 [who were previously using ActivClient 6.2.0.x] will need to uninstall it, restart computer to be able to use your CAC now.

9a. People who have updated from Windows 8 to 8.1 [who were previously using ActivClient 7.0.2.25] will need to update to 7.0.2.318 or above from links here.

10. Receiving "Error 500" when visiting your webmail. Follow these possible solutions

11. If you are having problems accessing CAC enabled websites,

try disabling your Antivirus / web protection, if this works..

Avast users do this: Add *mail.mil* [and any other websites you can't access] to the Exclusions section of Main Settings, see image. More information about what Avast is doing can be read here.

.

AVG users follow their guidance by adding https://*.mail.mil to the exceptions list

.

Click on Protection (on the left), select Settings under ONLINE THREAT PREVENTION, click the white checkmark next to Encrypted web scan, then click in the blue oval to make it turn gray.

-You can also manually add an exception for each website you are having problems accessing by selecting the Protection option (on the left), then select ONLINE THREAT PREVENTION, followed by exceptions. From here manually type in the webmail server addresse(s).

-

You may also uninstall the program

and find a different Antivirus program.

.

Covenant Eyes can cause issues for some people. Only fix we could find is to uninstall it. Please call 877-479-1119, they can help troubleshoot the issue. One person I spoke with had an outdated version. Once the new version was installed, it worked again

.

ESET users can try adding the site(s) not working to the exclusion list, or uninstall the program

.

Kaspersky users

turn off "Inject script into web traffic to interact with web pages" located under Settings, Additional, Network. Uncheck Inject script into web traffic to interact with web pages (under Traffic Processing), Select Continue

-Another Kaspersky fix is to change the "Encrypted connections scanning" option to "Do not scan encrypted connections" located under Settings, Additional, Network settings.

.

McAfee users follow their

guidance to add https://*.mail.mil

.

Qustodio Parental Control Software causes problems, uninstall it to use your CAC on your computer.

.

Windows Defender users rarely have a problem, but this may help. Go to Internet Options, Advanced (tab), deselect Enable Windows Defender SmartScreen.

.

12.

LENOVO laptop users having issues should uninstall "SUPERFISH INC VISUAL DISCOVERY" Read this forum for more information.

Article from Kim Komando about this preinstalled adware. How-To Geek article

.

13.

If you are a Windows 10 / 8.1 / 8 user and are having problems digitally signing PDFs, make sure you have Adobe Reader installed. The built in PDF reader will not allow digital signature signing.

.

14. Windows 10 users, please look for ideas on http://militarycac.com/windows10.htm

15.

If you see: "f5 Your session could not be established." Go through this guide, You might also need to use your PIV cert now.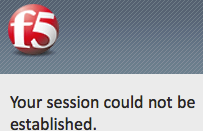 16. If you have been issued a new CAC since 1 February 2016 and are having problems accessing CAC enabled websites, you may have CA-33 or higher and will need to update your DoD certificates on your computer.
17. When trying to sign a PDF with Windows 10 using Adobe Reader DC, receive "Error encountered while signing: The Windows Cryptographic Service Provider reported an error: Key does not exist. Error Code: 2148073485" Look here for a solution.
18. If you have encountered any CAC enabled websites that have been working, recently stop working, please try adjusting your DNS. Some people are receiving an error message similar to this: "The DNS server might be having problems. Error Code: INET_E_RESOURCE_NOT_FOUND"
- Follow guidance here to change your DNS server.
19.

Some websites that were once accessible from any CAC enabled computer such as:

-Army Reserve Account Maintenance and Provisioning (ARAMP) websites are now only accessible from the NIPRnet.

-ATRRS,

-MedPros,

-MOBCOP,

-MyArmyBenefits,

-Reserve Component Manpower System (RCMS) which includes access to: Commander's Strength Management System (CSMM), Electronic Soldier Record Brief (eSRB), Electronic Personnel Actions Tracker (ePAT).

-VIOS, and

-US Army Signal Center,

This means no CAC access from a home computer. You'll now need to access these sites from your unit, use your organizations Citrix connection (Army Reserve), or unit issued computer and use VPN
20.
A LOT of people are being prompted to enter their CAC PIN many times when visiting Outlook Web App (aka web mail). I am receiving emails from people in the Army, Navy, Air Force, and Marines. I am also hearing it is affecting both Mac and Windows computers. My only solution right now is to use Google Chrome or Opera web browser instead of Internet Explorer / Safari. People who send / receive encrypted emails in Windows will lose this capability. My thoughts are to use Chrome / Opera for the majority of your email. You will still be prompted a few times when using Chrome / Opera. Then when you absolutely must send / read and encrypted email, enter your CAC PIN the 1-2 dozen times until it finally lets you in.
'
21. With people being migrated to the Authentication certificate weekly. You may receive the below image if you attempt to access your webmail using your Email certificate. Please try the Authentication certificate instead.
.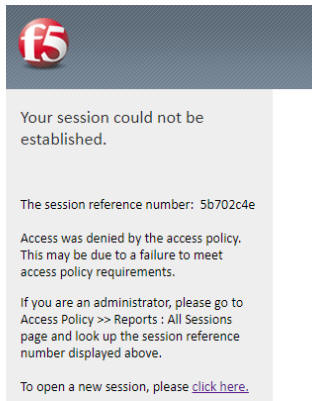 These are the 5 CACs currently being issued





Which CAC do I have video
Read more about the older CACs and replacing them


PLEASE COMPLETE THIS FORM FOR Windows SUPPORT ONLY
Mac Users go here
Linux Users go here
Contact Michael Danberry the following ways: